2023 Conference Innovation Contest Submission Form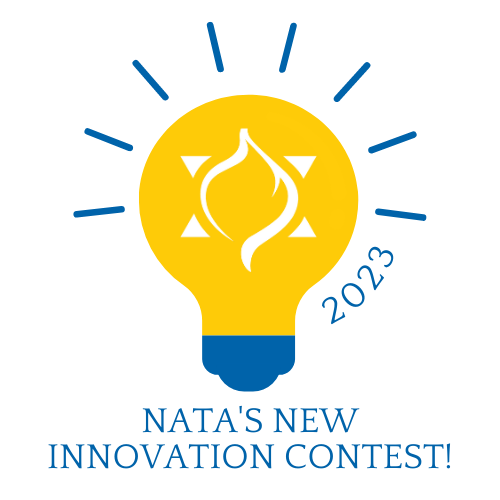 Calling all NATA visionaries!
New to our Annual Conference, NATA is announcing our 2023 NATA Innovation Contest. This opportunity is designed to celebrate and elevate groundbreaking ideas in synagogue management and engagement!
We invite you to submit the most innovative and forward-thinking projects, initiatives, and activities you've implemented at your congregation in the past year.
Whether you've streamlined membership processes, optimized communication channels, crafted an out-of-the-box program, leveraged artificial intelligence, or enhanced financial management; this contest welcomes brilliant ideas from congregations of all sizes.
Our Awards committee will choose one or more submissions to showcase during a session at our conference. One or more participants will be awarded the winner(s) of our 2023 NATA Innovation Contest. Ideas will be judged on originality, feasibility, and impact.
Examples of submissions could be:
Implementing a new Social Media App for your congregation
Offering an innovative way of interacting with remote viewers during Shabbat Services
Crafting a new fundraising strategy
Utilizing your synagogue's building/facilities to increase revenue
Collaborate, learn, and grow alongside fellow synagogue executives who are equally passionate about transforming the way we engage with our congregations. Together, let's usher in a new era of creativity and efficiency in our sacred spaces.
We look forward to hearing about your inventive new work!
Benefits to winning this award:
Industry-wide recognition
Announcements/rights for you/your synagogue to promote and share
Opportunity to present at the 2023 NATA Annual Conference in Charlotte, NC in December 2023
Unlimited bragging rights
You must be a current NATA Member to apply. Submissions are due by Monday, October 16, 2023.
Fields marked with an
*
are required.